November 7, 2019
Meet the Scholar: John W. Frew, MD
By Editorial Staff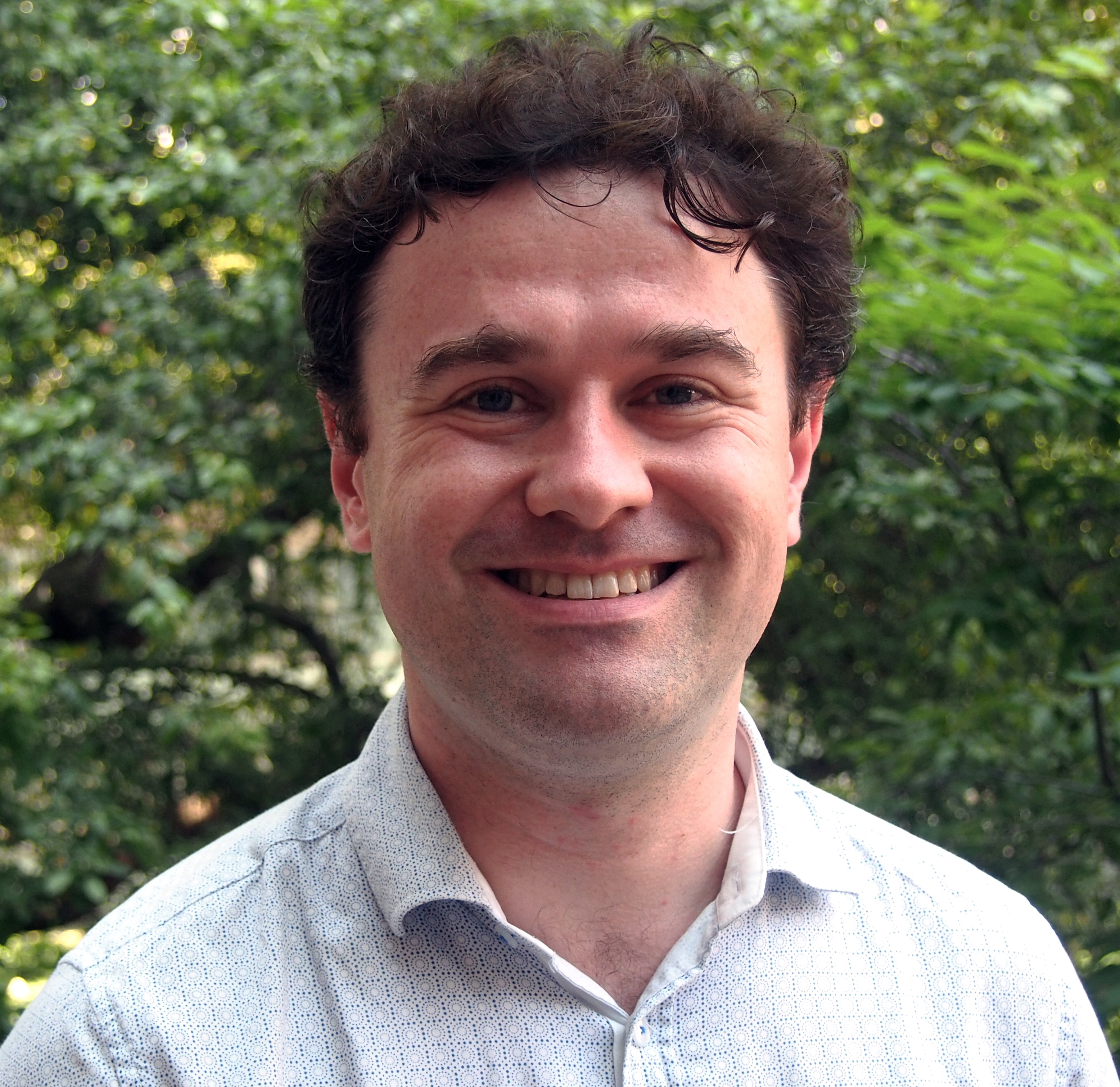 Dr. John Frew joined the Clinical Scholars program at the Rockefeller University in 2018. Dr. Frew received his MD from the University of South Wales, Australia. He completed his dermatology residency with the Australasian College of Dermatologists, Australia.
As a medical student, Dr. Frew was not initially interested in research or lab-based work. He thought it was too abstract and not directly applicable to patient care. In Australia, medical students have a compulsory research rotation, which he performed with a dermatologist doing translational research in congenital blistering disorders. This rotation was the turning point for him, leading to his passionate interest in research.
During his dermatology residency, Dr. Frew participated in clinical studies in Hidradenitis Suppurativa (HS), a debilitating inflammatory dermatological condition, and one of his attending physicians mentioned that an Australian dermatologist who had moved to New York City was currently working on HS. The dermatologist was Dr. Michelle Lowes, a Clinical Scholar program graduate. Dr. Frew contacted Dr. Lowes to discuss HS, and she mentioned the program to him as an opportunity to conduct research in the United States. Dr. Lowes introduced him to Dr. Krueger who invited Dr. Frew to join his lab as a Clinical Scholar.
Dr. Frew's current research focuses on investigating the immunological mechanisms underlying HS in order to identify new targets for therapy and then perform clinical trials with novel agents to test their safety and efficacy in patients with HS.
Dr. James Krueger, Dr. Frew's mentor, stated, "John's work in unravelling the pathogenesis of Hidradenitis Suppurativa is generating opportunities for new therapies to help the many individuals suffering from this debilitating disease. His drive and passion are noteworthy and have placed him on the path to becoming a successful physician scientist."
When asked about his expectation about the Clinical Scholars Program, Dr. Frew responded,

"I knew that the potential opportunities in the US, and NYC in particular, were much greater than anything back in Australia, but the sheer level of support, encouragement, and research opportunities still have me pinching myself almost every day - even more than a year after arriving here. My expectations have been greatly surpassed. Every day has been a learning opportunity in the Clinical Scholars program.

The Clinical Scholars program has allowed me to begin to understand the concept of translational science and translational medicine and start to understand both worlds- the basic science and the clinical world. It is a challenge to live in both worlds but it is an important task. The Clinical Scholars program is an amazing opportunity, translating knowledge into action."

Dr. Frew has already authored 18 publications (7 in press) and developed 6 HS study protocols since joining the Clinical Scholars program.
Dr. Frew plans to return to Australia to apply the knowledge and skills he develops at Rockefeller to continue investigating novel therapies for HS, particularly their modes of action in modulating inflammatory pathways.