June 25, 2011
Rockefeller Scientists Team Up with Community Health Center Network to Track and Treat Community Acquired Methicillin Resistant Staphylococcus Aureus (MRSA) Infections
By Jonanthan N. Tobin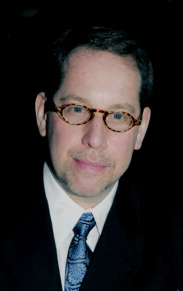 Jonathan N. Tobin, PhD, FACE, FAHA


In order to foster the bi-directional engagement of community-based primary care clinicians with academic researchers, the Rockefeller Center for Clinical and Translational Science (CCTS), Clinical Directors Network (CDN), and six metropolitan NYC-area Community Health Centers (CHCs) are collaborating on a CCTS-funded pilot project on CommunityAcquired-Methicillin-Resistant Staphylococcus Aureus (CA-MRSA). Clinical Directors Network (CDN – see www.CDNetwork.org ) is a primary care Practice-Based Research Network (PBRN) that works with CHCs funded by the Health Resources and Services Administration (HRSA – see www.hrsa.gov) and other healthcare safety-net providers to conduct research and training activities in collaboration with academic health centers. HRSA-funded CHCs provided comprehensive primary care and preventive services to over 16 million low-income, minority and other medically underserved patients in 2010 at over 8000 delivery sites across the USA.

According to the CDC's estimates in 2005, the number of MRSA infections has doubled nationwide, and may be responsible for more deaths each year than HIV/AIDS. CA-MRSA infections, as opposed to healthcare acquired MRSA (HA-MRSA), are defined as bacteriologic confirmed cases where the infection onset is in the community and the patient has no prior health care facility exposure. The true incidence and causes of CA-MRSA are unknown and there is no existing nationwide surveillance system for CA-MRSA. Networks of primary care practices such as Community Health Centers, may represent an existing infrastructure that could be strengthened to create a sentinel network for observing and intervening in CA-MRSA infections.

The CCTS-funded CA-MRSA Project (CAMP) arose out of conversations begun in the Action Committee for Community-Engaged Research (ACCER), co-chaired by Drs. Rhonda Kost and Peter Holt, and builds upon and extends the work of Drs. Alexander Tomasz and Herminia de Lencastre, whose research has included characterizing the molecular epidemiology and evolution of MRSA infections and building a surveillance network of NYC-area hospitals.
Dr. Tomasz is joined by Dr. Jonathan N. Tobin, President/CEO of CDN, who was appointed in January 2011 as Co-Director for Community Engaged Research at the CCTS, and he serves as the Principal Investigator for the pilot project. The CA-MRSA Project (CAMP) was initiated in May 2010 and consists of two phases. During phase I, CDN has identified, engaged, and recruited six CHCs located in Manhattan, Bronx, Brooklyn, and Westchester, adjacent to the hospitals in Dr. Tomasz's hospital network. CAMP will create the infrastructure to assess the of CA-MRSA prevalence and the best practices associated with identifying, diagnosing, preventing and managing CA-MRSA in the CHC primary care settings.

The project activities include providing ongoing interactive continuing medical education (CME) sessions both onsite and online for CHC clinicians that builds on the current Rockefeller-CDN CME program. Most of these educational programs will be provided online via webcast and then stored for future reference (see www.CDNetwork.org/Rockefeller). Other activities involve a bioinformatics component to evaluate the feasibility of harvesting information from CHC electronic information systems, including electronic health records (EHRs), electronic prescribing records (ePrescribing) and clinical laboratory test ordering and test results reporting. This information may be useful for enhancing the phenotyping of CA-MRSA.
Finally, for phase II, the pilot project will explore the use of social network analysis to understand potential risk factors for CA-MRSA transmission and infection, and will establish the feasibility of obtaining biological specimens from community-based sites and transporting them to Dr. Tomasz's lab, where molecular characterization can be carried out beyond the routine culture and sensitivity testing that is provided as part of primary care. Aerobic bacterial cultures will be sent to the CHC's local clinical microbiology lab for species identification (routine isolation and identification procedures) and where appropriate, antibiotic susceptibility testing will be performed using either the minimum inhibitory concentration or the disk agar diffusion method. Staphylococcal isolates from the clinical microbiology lab will undergo further confirmatory testing, including antibiotic sensitivity and molecular typing in Dr. Tomasz's laboratory at Rockefeller.
In order to confirm the isolates as CA-MRSA and to identify the particular CA-MRSA clone responsible for the antibiotic resistance, the Tomasz lab will employ the following typing techniques: multi locus sequence typing (MLST), determination of the nature of the surface determinant spa (spa typing), determination of the unique SCCmec cassettes carrying the resistance determinant mec A, and pulse field gel electrophoresis (PFGE).

Educational and community engagement activities carried out to date have included an initial Advisory Committee Meeting held at Rockefeller on December 16th, 2010, where the medical directors and primary care clinicians from each of the six CHCs came together to meet with faculty, scientists and Clinical Scholars from Rockefeller. CHC Participants included Samual Deleon, MD, Claude Parola, MD, and Sara Palamino, NP from Urban Health Plan (Bronx NY), Daren Wu, MD and Onyinye Okpukpara, MD from Open Door Family Health Center (Ossining NY), Christine Kerr, MD and Chinea Carmen, MD from Hudson River HealthCare (Peekskill NY), Sharon Smith MD, Judith Buck NP and Jotir Ramnarine MD from Manhattan Physicians Group (NYC) and Fouzia Syed, MD from Brookdale Family Care Center (Brooklyn NY). Dr. Barry Coller, CCTS Director, welcomed the participants and gave an introduction to the CCTS. Dr. Coller's introductory remarks were followed by presentations on CA-MRSA by Drs. Alexander Tomasz, Herminia de Lencastre, and Mina Pastagia. The CHC clinicians shared their experiences in identifying, diagnosing and managing CA-MRSA in their CHCs, and the challenges associated with providing care for uninsured patients who lack access to laboratory services for diagnosis, surgical consult for treatment, and pharmacies for antibiotic prescriptions.

Following the December kick-off meeting at Rockefeller, three of the CHCs have hosted onsite CME sessions arranged by CDN's Project Manager, Chamanara Khalida, MD, MPH and CCTS Community Engagement Specialist, Bernice Rumala, MA. These CMEs have been presented by Drs. Mina Pastagia and Teresa Evering. Three CME sessions have been held to date at Open Door Family Health Center (Ossining NY), Hudson River Health Care (Peekskill NY), and Urban Health Plan (Bronx NY), with a total of 57 clinicians participating (53% physicians, 30% nurses)
The CHC clinicians, Tomasz Lab members and CCTS staff all actively participated in the discussions. CHC clinicians learned that incision and drainage of the skin infection site is an effective treatment, and the importance of community hygiene in preventing relapses of CA-MRSA infections. RU scientists learned about the difficulties of tracking infected patients, and the treatments commonly used for CA-MRSA in the CHC setting. The extensive information exchange during the CME session strongly demonstrated the value of bridging the scientific advances and improvements in healthcare delivery.
RU and CDN have applied for a supplement grant from the NIH Clinical and Translational Science Award (CTSA – www.ctsaweb.org) Program for expanding the CA-MRSA Pilot Project to further facilitate community engagement and interaction among research institutions and community partners, including CHCs.

In phase II of the CA-MRSA project, CDN will assess the prevalence and risk factors of CA-MRSA by collecting and analyzing samples from patients and performing detailed chart reviews. Ultimately, the data from the pilot study will provide a range of prevalence estimates associated with the diagnosis, treatments and outcomes for CA-MRSA, and will help to build the infrastructure to conduct comparative effectiveness research (CER) studies comparing different approaches to diagnosis, treatment and prevention of CA-MRSA, while understanding the molecular mechanisms of antibiotic resistance in community-based settings. The ultimate goals of the program are to insure that affect patients receive optimal medical care and to develop effective strategies to prevent the spread of the infection based on the epidemiologic data.

Jonathan N. Tobin, PhD, FACE, FAHA is the President/CEO of Clinical Directors Network (CDN) and Co-Director for Community Engaged Research in The Rockefeller University Center for Clinical and Translational Science (CCTS), and is also a Professor in the Department of Epidemiology and Population Health at the Albert Einstein College of Medicine of Yeshiva University.